It's not often we see national and international agricultural news groups reporting on the chances of rain in Missouri but it looks like, for the spring and summer of 2012,  we might be looking at drought type conditions for a large portion of the Midwest. In almost all of Iowa, Minnesota, Kansas and about half of Missouri and Illinois under conditions that range from abnormally dry to moderate drought, we are starting to see the affects this will have on the wheat and corn crops in what is known as the corn belt of the United States.
In some areas in this region the fields have gone up to 2-3 weeks without any rain and, while much of this area is calling more rain soon, even a good rainfall will not take affected areas that are in the "moderate drought" category into the green, they will still have to see a good bit more before getting out of drought like conditions. Looking at the "Precipitation Needed" Palmer Map (see below) we almost the entire central Midwest needing between 3-6 inches and in some areas up to 9 inches of rain.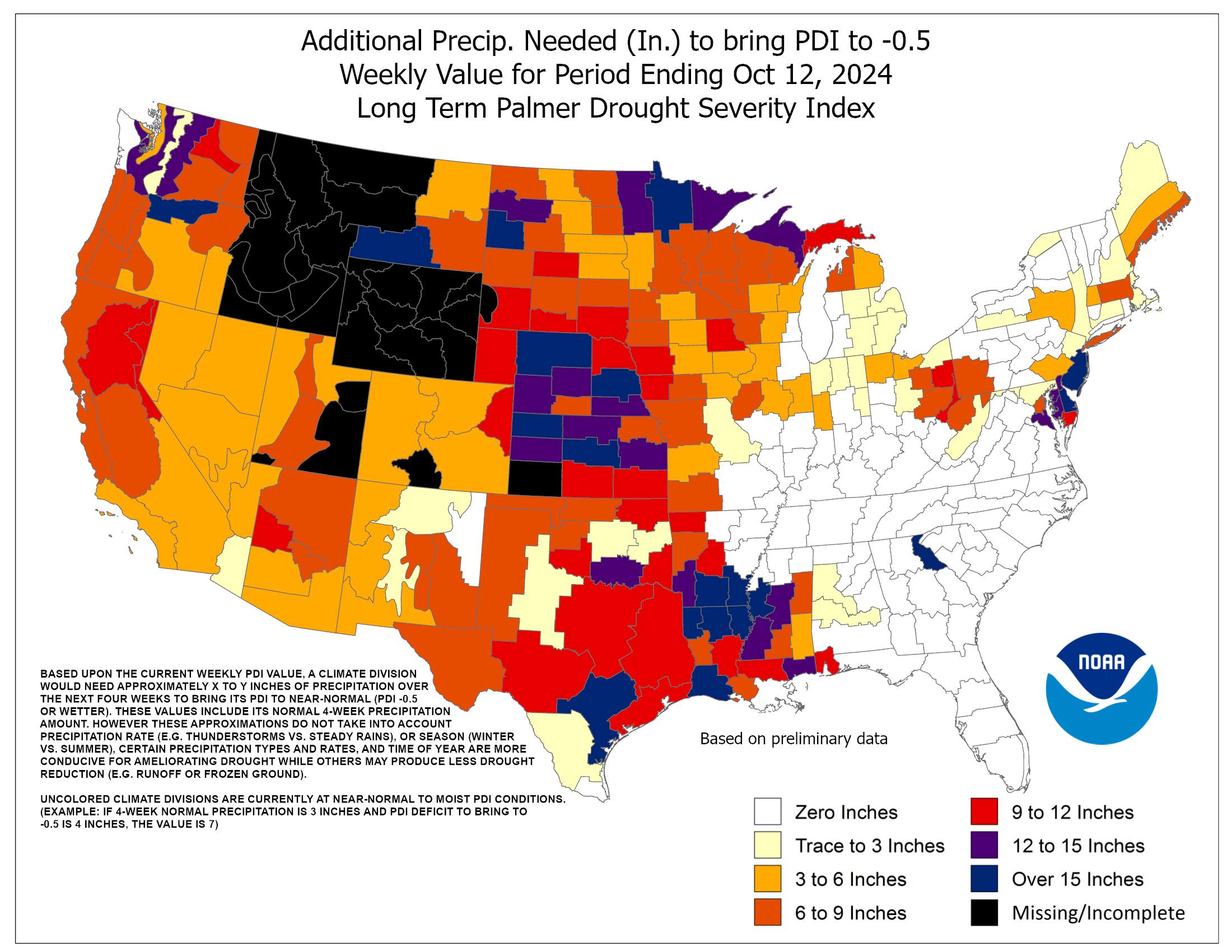 Though much of the corn has had pretty good conditions up to this point, it has been pointed out in Illinois that they have been finding "floppy" corn plants. This is probably due to a lack of rain when the plants have gotten to a crucial point in the plants development. This is primarily for corn plants that were planted in April.
While it is unclear how or whether this will affect prices it is always good to better understand crop conditions leading into one of the main harvesting times for a large portion of the country. We will keep you up to date as we continue watching this region.
https://bremeringredients.com/wp-content/uploads/2017/04/Bremer_Logo.png
0
0
admin
https://bremeringredients.com/wp-content/uploads/2017/04/Bremer_Logo.png
admin
2012-06-01 15:53:10
2012-06-01 15:53:10
Corn Belt Drought Outlook